---
Wednesday, February 21, 2018

welcome page
»
policy
»
policy, democracy & constitution
---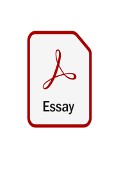 download size:
approx. 110 kb
Andreas Langenohl und Jürgen Schraten
Die demokratische Frage im 21. Jahrhundert - Einleitung
22 pages · 4.36 EUR
(July 2011)
I agree with the terms and conditions, especially point 10 (only private use, no transmission to third party) and accept that my order cannot be revoked.
---
quotable essay from ...

the authors
Prof. Dr. Andreas Langenohl

Andreas Langenohl arbeitet zu Themen der politischen und Kultursoziologie, der Modernisierungstheorie und der Finanzsoziologie. Sein Buch "Finanzmarkt und Temporalität: Imaginäre Zeit und die kulturelle Repräsentation der Gesellschaft" (2007) wurde mit dem Karl-Polanyj-Preis der Sektion "Wirtschaftssoziologie" in der Deutschen Gesellschaft für Soziologie für eine herausragende Forschungsarbeit auf dem Gebiet der Wirtschaftssoziologie ausgezeichnet. Seit 2010 ist er Professor für Soziologie mit Schwerpunkt Allgemeiner Gesellschaftsvergleich an der Justus-Liebig-Universität Gießen.
[more titles]
Dr. Jürgen Schraten

lehrt seit 2006 Soziologie an der Universität Gießen, gegenwärtig als Professurvertretung für Mediensoziologie. Er ist Studiengangsentwickler des Masters "Gesellschaft und Kulturen der Moderne" und hat Arbeits- und Forschungsschwerpunkte in der Wirtschafts- und Rechtssoziologie, Gesellschaftstheorie sowie Psychoanalyse und deren Kritik.
[more titles]
---